Wow! was it really 2012 when I last edited this page?
I am currently working on a series of paintings, twelve in all.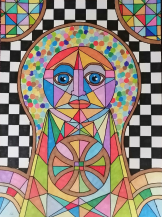 Talk to Pensioners
Huntingdon Treasures
Twinning Anniversary
Szentendre Exhibition August 2011

Sorry about that. I will try and do better in the future.
When they are laid out together they represent my attempt at creating a 'Stained Glass Window'
Will definately keep you updated on this one.
Saturday 8th November 2012 at the Commemoration Hall Huntingdon, details to follow
On 23 November 2011, I gave a talk to 80+ retired print workers in London.
The talk was entitled "Art in Retirement" and was well received.
I have published a booklet about a stroll around Huntingdon. The stroll highlights 12 of my favourite buildings in Huntingdon. There is a drawing and short history of each building. If you are ever in Huntingdon the stroll would help you explore our quiet market town.
Huntingdon & Godmanchester have been twinned with Wertheim in Germany for 30 years. As part of the celebrations I was asked to carve plagues for two trees which were planted by our town Mayors.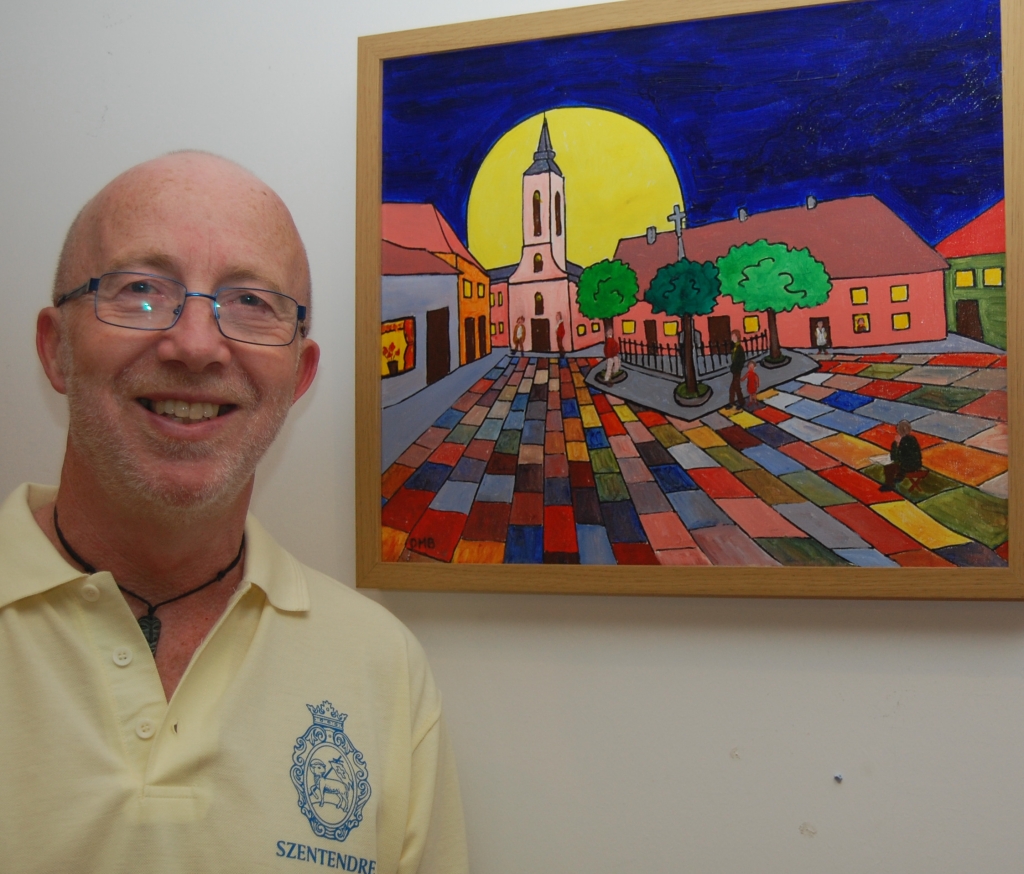 I would really love to get somewhere to exhibit them as I don't have the space. The overall size is approx. 130cm x 130cm.
Any Offers or suggestions?
We discussed the importance of keeping active in retirement and that art was a realistic and cheap way of achieving this aim.