Exhibition of some of my work
Talk to Pensioners
Huntingdon Treasures
Twinning Anniversary
Szentendre Exhibition August 2011

Saturday 8th November 2012 at the Commemoration Hall Huntingdon, details to follow
On 23 November 2011, I gave a talk to 80+ retired print workers in London.
The talk was entitled "Art in Retirement" and was well received.
I have published a booklet about a stroll around Huntingdon. The stroll highlights 12 of my favourite buildings in Huntingdon. There is a drawing and short history of each building. If you are ever in Huntingdon the stroll would help you explore our quiet market town.
Huntingdon & Godmanchester have been twinned with Wertheim in Germany for 30 years. As part of the celebrations I was asked to carve plagues for two trees which were planted by our town Mayors.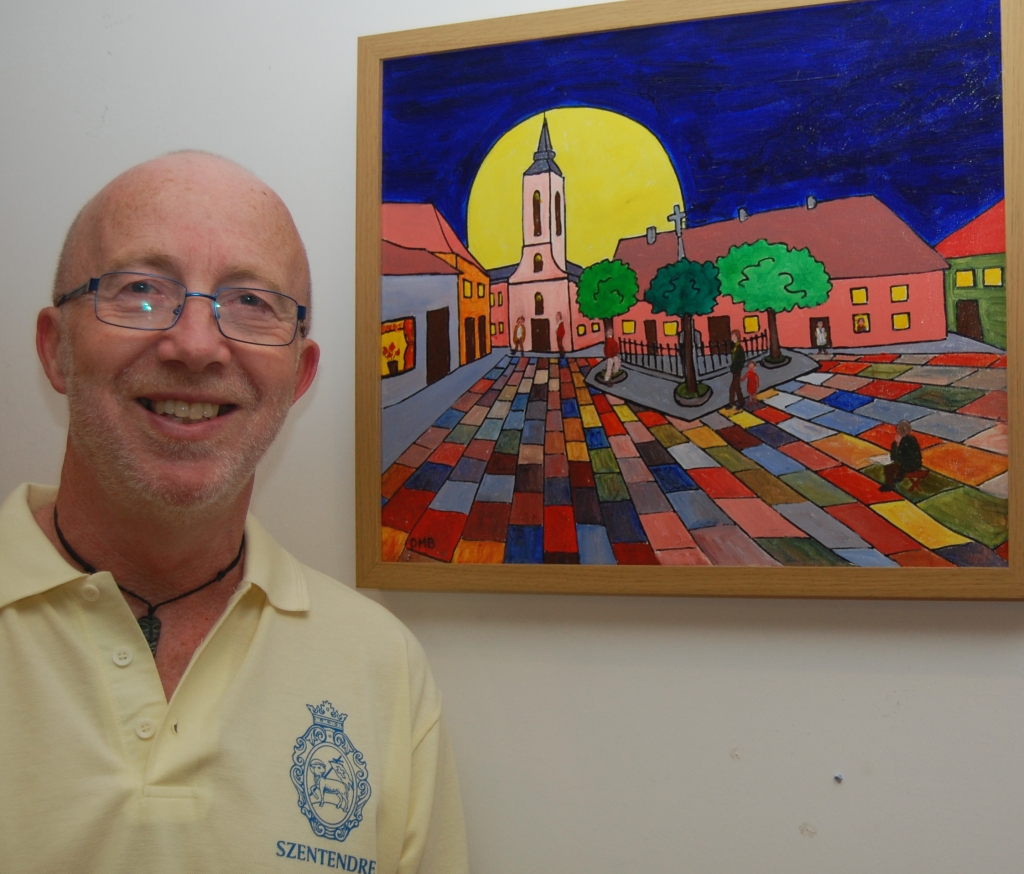 We discussed the importance of keeping active in retirement and that art was a realistic and cheap way of achieving this aim.