I have just written and publised a new book;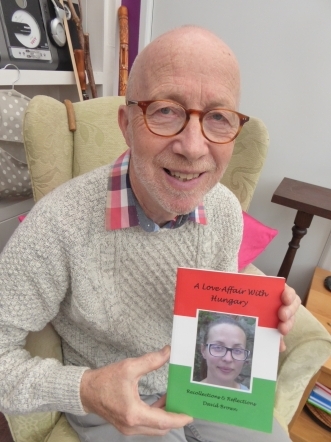 A LOVE AFFAIR WITH HUNGARY
It is about my wife Shirley and I and how we fell in love with Hungary and how we met our "adopted" daughter Sara.
It is a feel good story about a beautiful country and a wonderful people. It takes you on our journey around the country and tells of our experiences since first visiting the country in 2006 to comemmorate the 1956 People's Uprising against the Soviet Union.
You can order a copy of the book through this web site at a cost of £6 plus £2.50p postage.
Wow! I seem to have been away for a while!
Have been busy arranging next series of art lessons with Cambridgshire Libraries. The programme for the first round of lessons should soon be on display at Huntingdon Library.
One of my latest pieces of work. Canvas size 40 x 32 inches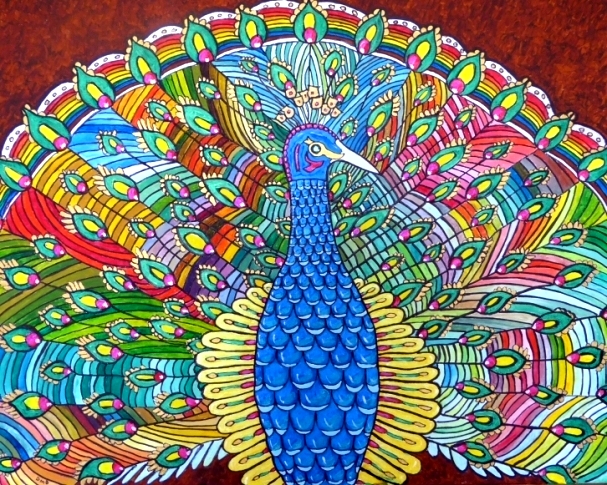 ----------------------------------------------------------------------------------------------------------------
A quick update on stuff I have been doing. (28 October 2016)
HUNTINGDON LIBRARY TEACHING SESSIONS
Just started a new round of 6 teaching sessions at Huntingdon Library. The first session was about "Perspective". Sixteen participants. I think it went well. The next session in November will be "Still LIfe in Charcoal". The course is already fully booked.
TREES IN WINTER ONE OF MY LATEST PIECES OF WORK
This piece is actually two pictures that hang beside each other.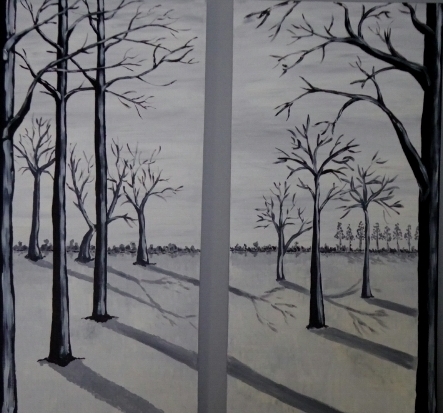 End of update
**********************
Training Sessions
About time I updated. Have been doing some great work with Cambridgeshire Libraries and Arts Council East. I have run 20 different sessions on drawing and painting, including some Abstract Work. Really exciting! I hope to do some more work with them next year.
Huntingdon Library BFG
The Library are celebrating the work of Roald Dahl, which includes a session for children. I will be running the session, which asks the kids to draw there own Big Friendly Giant.
Some of my latest work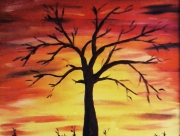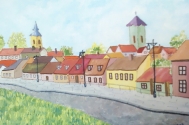 Abstract Tree Tree At Sunset Szentendre Hungary
EBB & FLOW VIDEO
I have been collaborating with my very good friend Keith Bennett on a Music/Video. The video is now on You Tube. You can view it on https://youtu.be/azcLvM1OPu8
I wrote the music and painted the pictures. Keith orchestrated the music and made the video. Let us know what you think.
Still doing lots of work with Cambridgeshire Libraries. Teaching the over 50s basic drawing and painting techniques. It is great fun.
Below are a couple of my latest paintings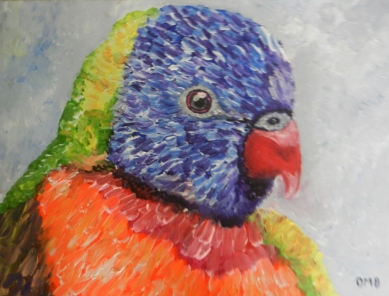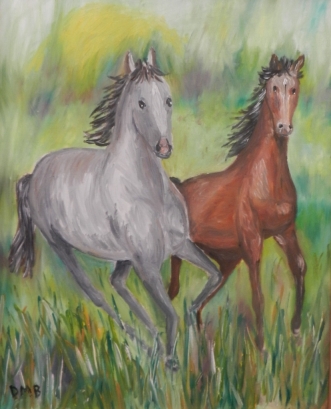 ARTS ALIVE
I am well into the Cambridgeshire Libraries "ARTS ALIVE" programme. I have over a dozen sessions in 6 local libraries over the next 3 months. The sessions are from 2 - 4 hours long and cover a variety of topics, including pencel, pen, acrylic and watercolour. I am having great fun teaching basic techniques of drawing and painting to the over 50s client group.
SHAKESPEARE AT HUNTINGDON LIBRARY